About Rip Van Winkle: The Musical!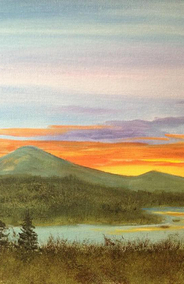 Twenty years ago, Michael Berkeley and Ray Roderick mounted their Rip Van Winkle musical in Pine Plains, NY at the Tri-State Center for the Arts. Rip Van Winkle: The Musical!

is a completely rewritten version of the original, with new songs and a fast-paced, streamlined book.
"The show was originally conceived as a valentine to the Hudson Valley. It remains as heartfelt as the day it was first conceived. In the grand style of classic musicals like The Music Man, Fiddler and Hello, Dolly!, the family-friendly Rip Van Winkle: The Musical! promises to be a theatrical experience not to be missed," says Michael Berkeley.
Rip! The Musical, based on Washington Irving's short story Rip Van Winkle, tells the story of the Hudson Valley farmer who, in 1770, is driven by his nagging wife into the Catskill Mountains where he encounters gnomes who put him to sleep for twenty years. When Rip awakens and returns to town in 1790, he finds he has missed much (including the American Revolution) as he tries to make amends with his family.
Bringing new life to the tale of Rip Van Winkle, Rip Van Winkle: The Musical! is filled with tuneful heartfelt music, comedy, rousing dance, and a little gnomish mischief. Tailor-made for the whole family, Rip Van Winkle: The Musical! celebrates family, home and what's best about life.
Click the links below to hear clips of songs from the show: