About Rip Van Winkle: The Musical!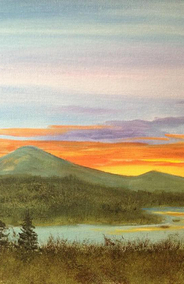 1770 - Kaaterskill, New York: Rip is the heart and soul of his town...and a procrastinating slacker, if you ask his nagging wife. Deciding his family would be better off without him, he heads to the mountains where he meets gnomes who entice him to drink ale that causes him to fall asleep. Twenty years later, Rip awakens to a very changed world and, although he has become a town legend, his family struggles to find a way to forgive him -- and he must forgive himself, as the town jubilantly welcomes him home.
Bringing new life to the tale of Rip Van Winkle, Rip Van Winkle: The Musical is filled with tuneful heartfelt music, comedy, rousing dance, and a little gnomish mischief. Tailor-made for the whole family, Rip Van Winkle: The Musical celebrates family, home and what's best about life.
"The show was originally conceived as a valentine to the Hudson Valley. It remains as heartfelt as the day it was first conceived. In the grand style of classic musicals like The Music Man, Fiddler and Hello, Dolly!, the family-friendly Rip Van Winkle: The Musical! promises to be a theatrical experience not to be missed," says Michael Berkeley.